Home of the Proud Tigers!
"It's Our Time"
Vision
To create a safe and stimulating learning environment across the curriculum, which maximizes individual potential and ensure students of all ability levels are well equipped to meet the challenges of education and life.
Mission
To ensure every student makes adequate yearly progress.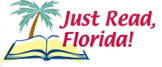 Recommended Summer Reading List
Congratulations to Our
Teacher of the Year
Rookie Teacher of the Year
School-Related Employee of the Year
What's Happening...