Home of the Smart Academy!
"Building a Culture of Excellence"
Vision
With high expectations of all stakeholders, James A. Shanks Middle School will create a culture of excellence by providing a rigorous, relevant curriculum for the development of skills necessary for students to compete in a dynamic, global and multicultural society.
Mission
The mission of James A. Shanks Middle School is to provide a safe, nurturing and productive environment in which to educate all students in order to become responsible life-long learners who possess skills, knowledge and self-confidence needed to become college and/or career ready.
---
---
Spelling Bee Winners
Winner - Aliza Hutley
1st. Runner Up - Jakyla Key
2nd. Runner Up - Trey Edwards
3rd. Runner Up - Niyoche McTier
4th. Runner Up - Rashard Farlin
---
---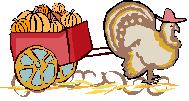 Thanksgiving Holiday
November 26-28, 2014
A Message from District Administration

---
---

---
Gadsden County School District Attendance Goal
Each student attends school at least 95% of the time as based on average daily attendance. Each child can miss no more than:
2 days per nine week grading period,

8 total days per school year.
---
Employees of the Year, 2014-2015

Teacher of the Year: Mrs. Kimberly McNeal

School Related Employee of the Year: Mr. Juan Kirkland

Rookie Teacher of the Year: Mr. Eddie Oliver
---
---
Parent Expos
2014-2015
1st. Quarter Wednesday, October 29, 2014 at 6:00 PM in the gymnasium
2nd Quarter Wednesday, January 14, 2015 at 6:00 PM in the gymnasium
3rd Quarter Wednesday, April 2, 2015 at 6:00 PM in the gymnasium