Home of the Smart Academy!


"Building a Culture of Excellence"
Vision
Stimulating
Minds for
Success
Mission
James A. Shanks Middle School will provide a learning environment that is safe and
conducive for learning to develop students for college and/or career ready.
---
---

Rookie of the Year- Christina Smith
Teacher of the Year- Rosa Hudgins
School Related Employee of the Year- Kathleen Lanier
______________________________________________
JASMS Superstar Assembly
Dec. 8, 2017
Guest Speaker: Superintendent, Roger Milton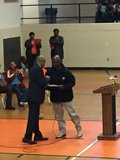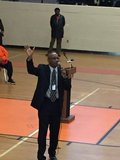 Happy New Year!

Teacher Tools: