Home of the Proud Tigers!
"Building a Culture of Excellence"
Vision
With high expectations of all stakeholders, James A. Shanks Middle School will create a culture of excellence by providing a rigorous, relevant curriculum for the development of skills necessary for students to compete in a dynamic, global and multicultural society.
Mission
The mission of James A. Shanks Middle School is to provide a safe, nurturing and productive environment in which to educate all students in order to become responsible life-long learners who possess skills, knowledge and self-confidence needed to become college and/or career ready.
---
Spring Break
March 17-21, 2014
---
Teacher Planning Day
Monday, March 24, 2014
---
School Employees of the Year
Teacher of the Year: Mr. Lee Evans

School Related Employee of the Year: Mrs. Lauren Frison

Rookie Teacher of the Year: Mr. Robert Copeland
---
Congratulations to Our Honor Students

---
Spelling Bee Winner: Delma Pace
---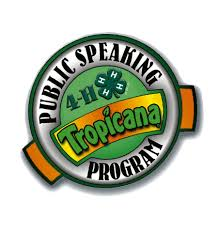 1st. Place--Jayla Veneszee
2nd. Place--Jordan Moore
3rd. Place--Kierra Pride
---

2013-2014 School-wide Reading Goal
10 Books Per Student

Students Meeting or Exceeding Reading Goal
| | |
| --- | --- |
| Francisco Calderon | 34 books |
| Ly'Kimbria Jackson | 21 books |
| Cheyenne Crochiere | 13 books |
| Leathy Quijada | 13 books |
| Bradley Estes | 13 books |
(Book Report Forms)

2014 Black History Month Recommended Reading from Just Read, Florida!
---
2013-2014 School Year
School Supply List
Dress for Success Every Thursday
---