James A. Shanks Middle School
Library Media & Technology Center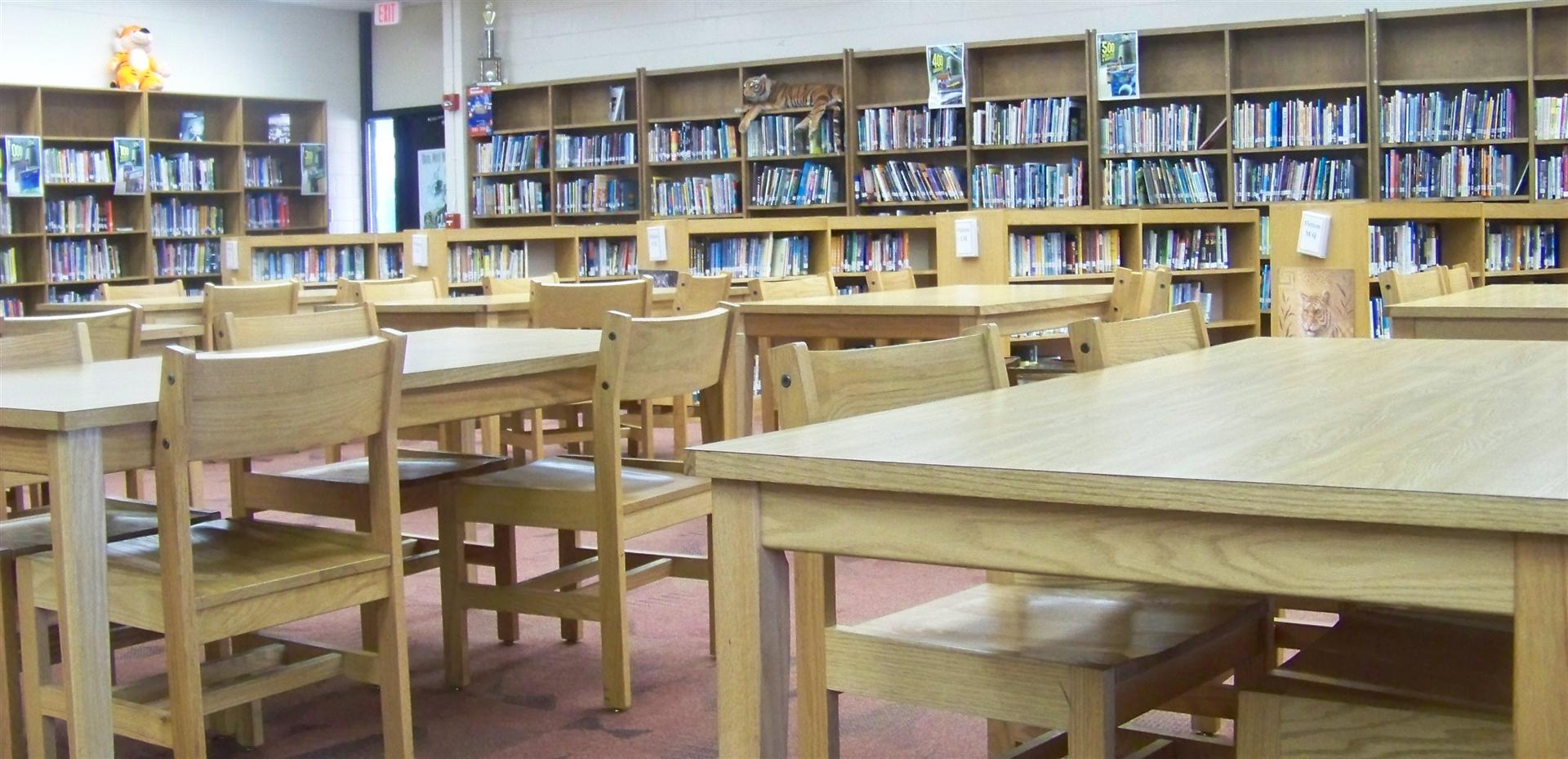 Where Tigers Roam, Roar, and Read!
Destiny Quest
With Destiny Quest, students can see the top 10 books and new arrival titles highlighted on the Destiny Quest homepage, search the library collection, browse the scrolling carousel of bookshelves, view book covers, and link to title details from any computer on the school's network. Visually appealing, customizable themes make searching the library a comfortable and familiar experience for today's plugged-in generation.
This interface invites students to explore and dig deeper through "You May Also Like" automatic suggestions. They can refine their search results by author, subject, series and more, and find the best titles for their interests or reading levels and save their favorites for easy retrieval with the easy drag and drop functionality of 'My List'. Non-English speakers can easily find materials using a picture-based icon search option.
WebPath Express
WebPath Express is an educational search tool that provides students with a safe, fun and familiar search tool that integrates over 70,000 trustworthy, relevant websites into the library catalog while filtering out questionable content.
Standards Search
The standards search subscription helps teachers find appropriate materials using fast, convenient searching options. Keywords limited by state, subject area, and grade level, present the academic standards and allow teachers to zero in and find the content they're looking for. Teachers can choose to view websites and books related to specific standards and grade levels.
James A. Shanks Middle School is proud to announce that it applied for and has received a $5,000.00 grant from the Laura Bush Foundation for America's Libraries. The foundation awarded more than $1,125,000 in grants to school libraries for 2012. This year, grants were awarded to 238 school libraries to buy books. We are extremely proud to be in that number!
Books have been purchased and received. They are available for student checkout.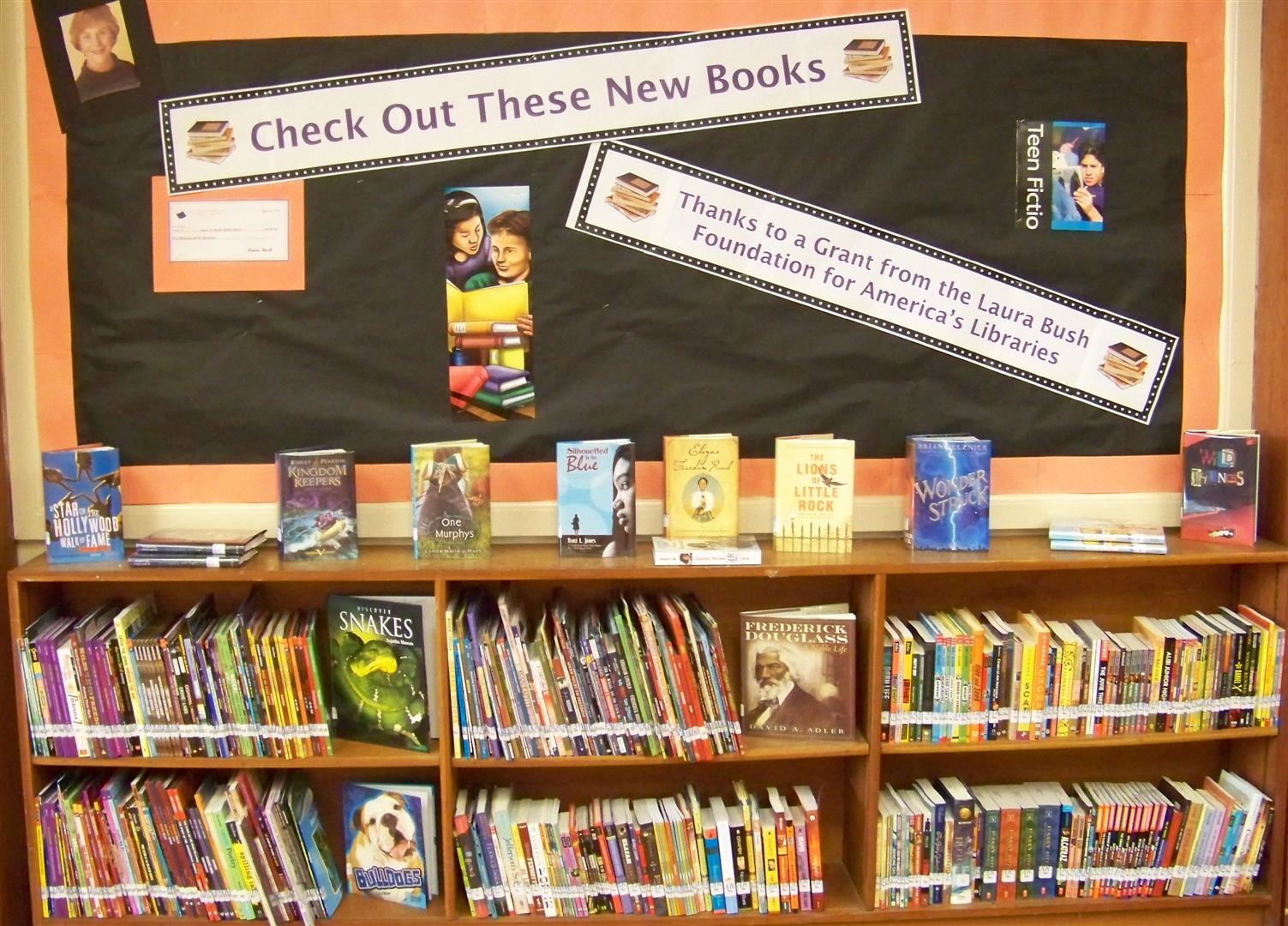 Integrating information literacy skills into the curriculum is accomplished not through a separate course of study, but by incorporating these skills into all curriculum areas. Information literacy skills should be integrated into the student's first introduction to the library media center in preschool or kindergarten and continue through twelfth grade and beyond.

By working together, the school library media specialist and teachers combine all skills, with information literacy skills. In order to facilitate the acquisition of information literacy skills, the use of a research process model is essential. FINDS, Florida's model, consolidates the information literacy skills that are imbedded in the Sunshine State Standards and provides a framework for the application of these standards through a sequential research process.
By making use of a wide range of learning resources and the collaborative efforts of the classroom teacher and library media specialist, students learn information literacy skills that are applicable across disciplines. Consequently, students acquire the attitudes and competencies needed to function successfully in this demanding, information-intense world.
Safari Montage
Digital media access is provided through a subscription to Safari Montage. This subscription includes all titles from their K-8 and 9-12 Core Content Packages (2012) for a total of 3,720 fully segmented and searchable video titles along with 219 audio, 146 documents, 15,843 still images and 27 web links.
The titles in these packages come from publishers, such as A&E Home Video, Ambrose Video, BBC, Disney Educational Productions, National Geographic, PBS, Scholastic, Weston Woods, WGBH and others, in addition to the award-winning programs from Schlessinger Media. The content covers the areas of Social Studies, Math, Science, Language Arts, Art & Music, Physical Education, Health & Wellness, and more. Each title is correlated to Common Core and State Standards, and includes extensive, standardized metadata to ensure that teachers can find exactly the clips they need. All video titles have been segmented into chapters and key concepts, and many include a quiz. Schlessinger Media titles also include closed-captioning, a teacher's guide and a Spanish language track.
Accelerated Reader Information:
Books Read 2012-2013: 1885
Participation:
Grade 6 =87 %
Grade 7 =93 %
Grade 8 =47 %
Top Readers:
Francisco Calderon 872.7 Points
Leathy Quijada 160.0 Points
Tyrek Billups 145.1 Points